Informacciones sobre el álbum The Imperial de The Delines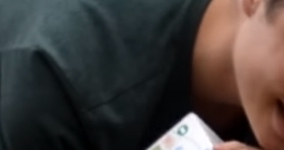 Os presentamos el nuevo álbum de The Delines intitulado The Imperial. El álbum ha sido expedido en fecha Miércoles 24 Febrero 2021.
Esta es la lista de las 9 canciones que constituyen el álbum. Podéis hacer clic sobre para ver la traducción y el texto.
Estos son unos de los éxitos cantados por The Delines. Entre paréntesis encontraréis el nombre del álbum:";
That Old Haunted Place
The Imperial
Where Are You Sonny?
Roll Back My Life
Eddie & Polly
Cheer Up Charley
He Don't Burn for Me
Holly the Hustle
Let's Be Us Again
Algunos Textos y Traducciones de The Delines
Traducciones más vistas esta semana
Últimos álbumes agregados